About

     Chicory Creek Farm is located in Mount Vision, New York halfway between Cooperstown and Oneonta. We grow a wide variety of produce as well as pasture-raised pigs and poultry.
We are currently transitioning to Organic certification, which means we follow all organic standards. Transitioning takes three years, so we will be applying for certification in spring 2018! Learn more about our growing practices here.
We specialize in old favorites as well as unusual kinds of produce like Chioggia beets, purple carrots, kabocha squash, and Hakurei turnips.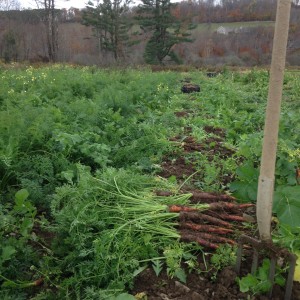 ---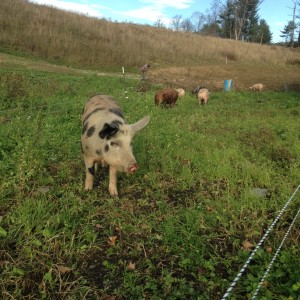 Stop by our farm to buy direct. We have chicken and pork products available year-round and produce available seasonally. Or, sign up for a  pork, chicken, or root cellar produce CSA share!
Our products are available in several local farm stores and restaurants. Contact us to find out who is currently stocking our products.
If you are a chef or store manager, please ask about what we can grow for you!
---